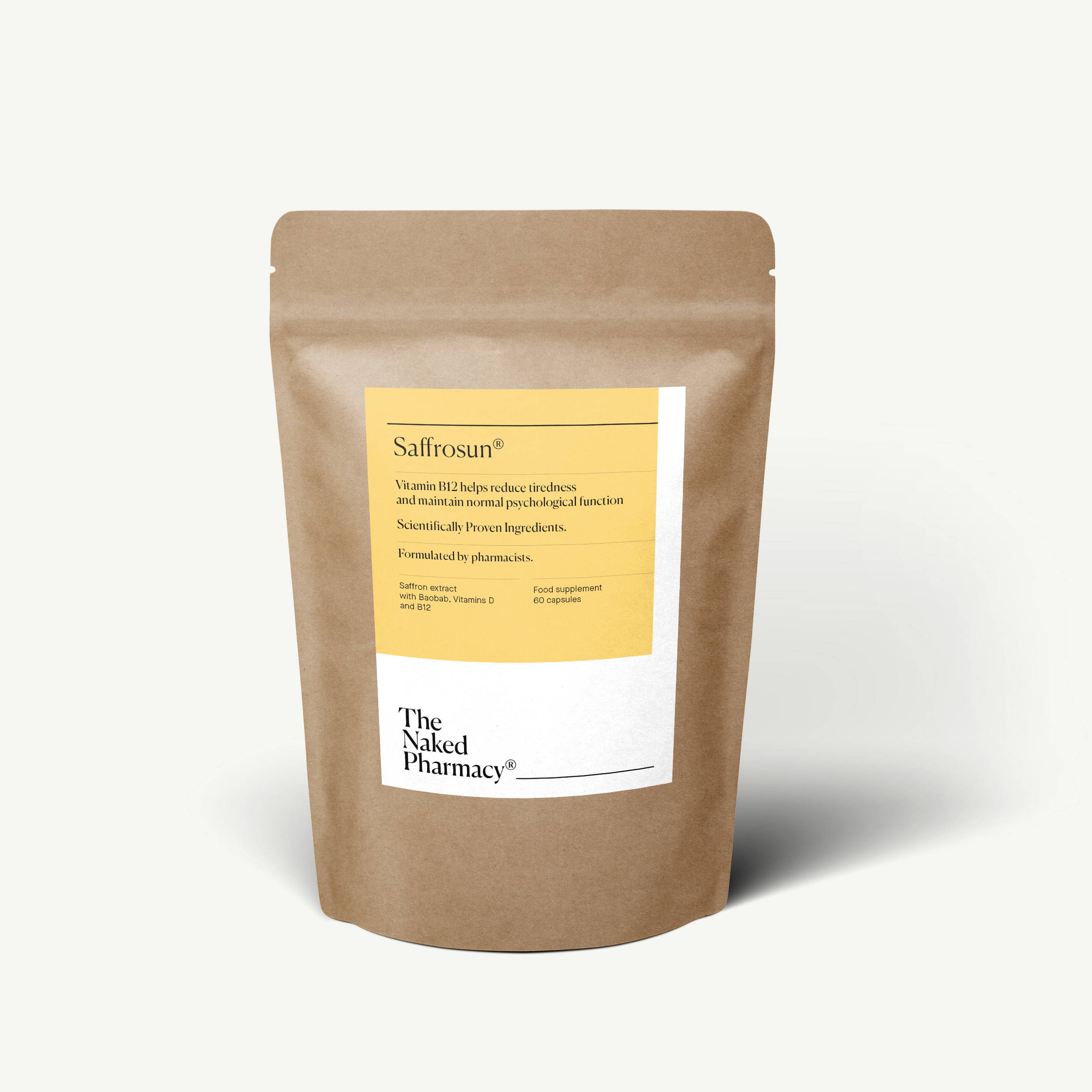 What's Inside?
Deep in the heart of Catalonia, Spain vast fields of distinctive lilac flowers blossom during the cold and dark of winter. Saffron crocus flowers at a time when the environmental stresses are at their highest. Nature provides us with a picture of what the spice can be utilised for - strengthening the nervous system and creating resilience to manage high-stress environments.

Saffron spice is made from the stamens, hand-picked from the centre of each flower in exactly the same manner they were harvested by the ancient Egyptians. However, this is when the traditional farming techniques are combined with modern science and technology to concentrate the natural bioactive within the spice. This unique extract has been rigorously researched in high-quality human trials for mental health problems such as nervousness, sleep problems and mood balance. All the published trials found the saffron at this strength to be very effective.
Why is the saffron in Saffrosun so unique?
The Naked Pharmacy utilises modern, patented technology to extract, concentrate and dry the saffron to an optimum strength of three bioactives. We use pure water extraction under pressure to help minimise the temperatures required and preserve the actives. This water is then evaporated under vacuum to ensure the final extract we use in Saffrosun is the most effective for sleep, nervousness and low mood.
Why It Works

 
The unique high strength saffron is combined with food sourced vitamin B12 (from organic mushrooms), vitamin D3 (from sea algae) and a prebiotic - organic baobab. This is a synergistic formulation that works in combination with the microbiome and the gut wall to help with stress management, reduce fatigue & balance mood.
Reviews
Click here to see what our customers say about Saffrosun
---

With water or mix into food

An Interview With Our Founder, Kevin Leivers
Our team of fully qualified Pharmacists are on-hand to help you find the answer to your health needs.
Our consultations are completely free. Talk to us today.
---